Rivera is a lifestyle management and concierge company based in Barcelona, ​​Spain. Specializing in serving sophisticated clientele who seek exquisite and luxurious experiences in the surroundings of the Mediterranean Sea. 
We developed an identity inspired by the bow tie used by the butlers, which represents conceptually the exclusive service that the company offers. 
The typography customization presents a clean and easy-to-read font in different applications. The color palette in black represents sophistication and the formality that characterizes the company and the golden color adds a tone of elegance and refinement to the brand.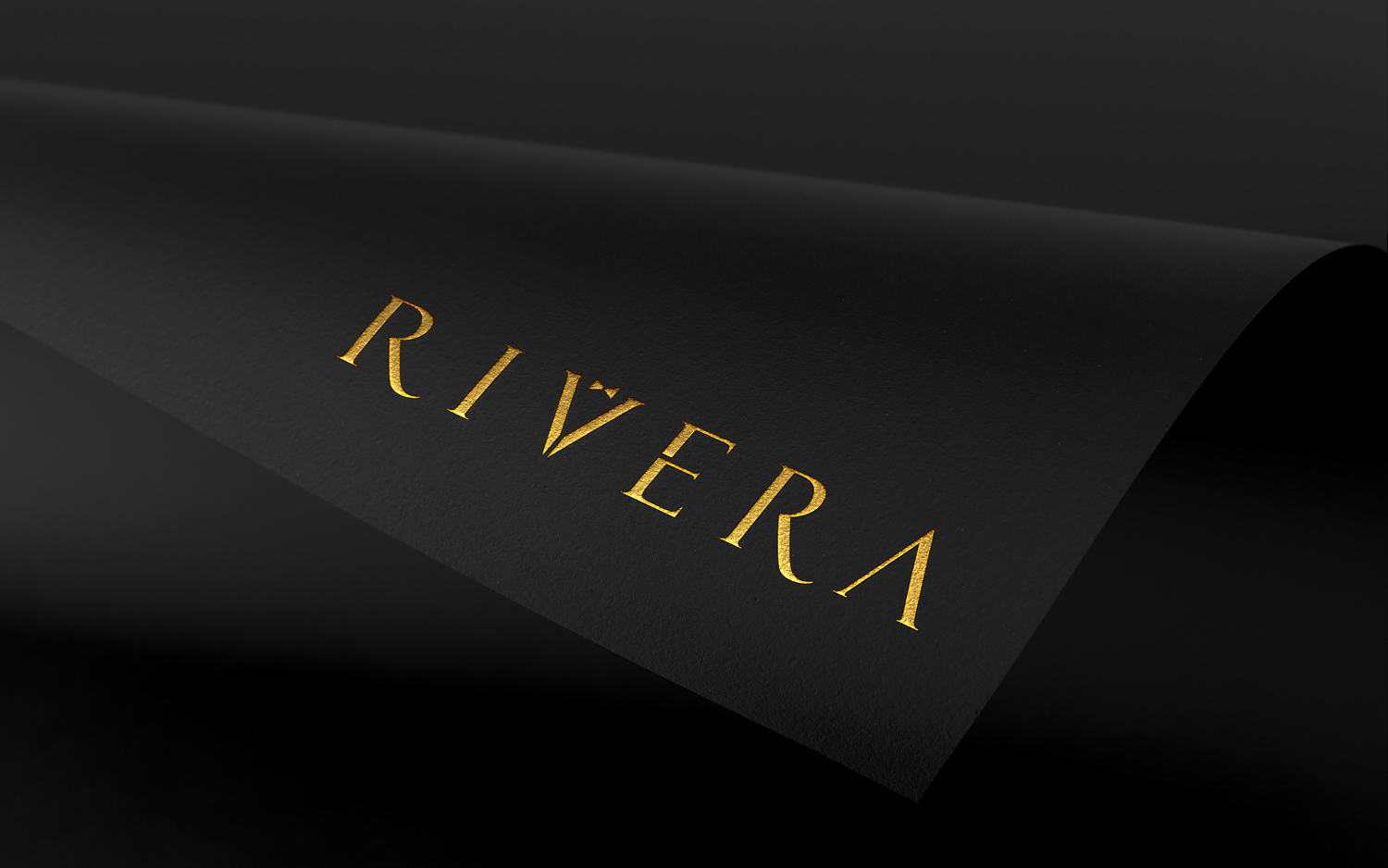 Rivera é uma empresa de serviços e gerenciamento de estilo de vida com sede em Barcelona, Espanha. Especializada em atender clientes sofisticados que buscam experiências requintadas e luxuosas aos arredores do mar mediterrâneo.
Desenvolvemos uma identidade inspirada na gravata borboleta utilizada pelos mordomos, que representa conceitualmente o atendimento exclusivo que a empresa oferece.
A personalização da tipografia apresenta uma fonte limpa e de fácil leitura em diferentes aplicações. A paleta de cores em preto representa sofisticação e a formalidade que caracteriza a empresa e a cor dourada acrescenta um tom de elegância e refinamento à marca.