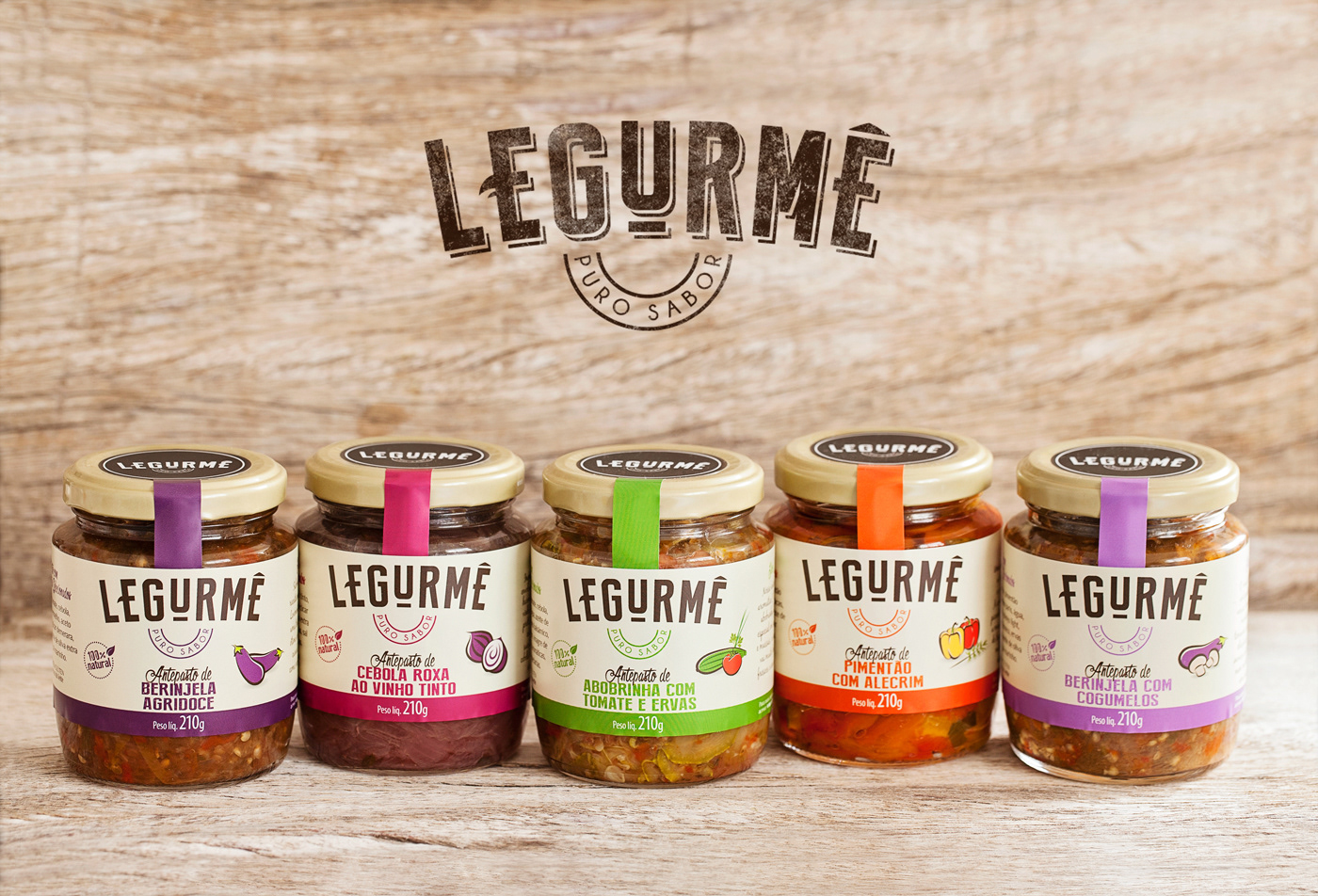 LEGURMÊ
 is a gourmet antipasti brand. 
Its name is a mix of two words, "legumes" Portuguese word for vegetables and "gourmet", 
a cultural ideal associated with the culinary arts of fine food and drink.
This modern craft brand targets young consumers with busy routines that seek natural,
high quality and convenient products.
The brand identity is positive and happy, represented by a logo that "smiles"
and by the vibrant colors on the packaging.